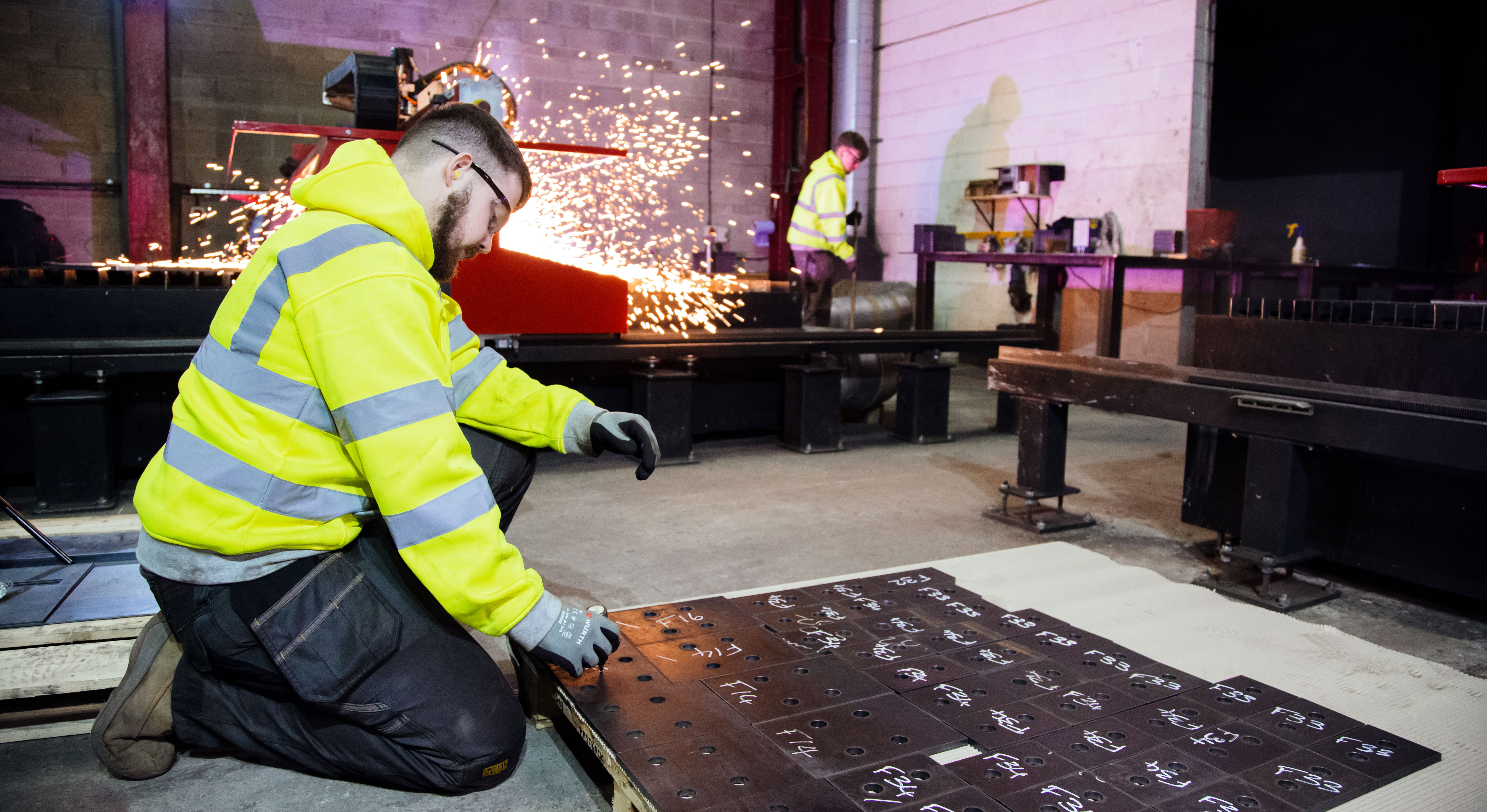 12m x 3m cutting span.
Up to 30mm thick carbon steel.
Cutting tolerance: +/-2mm top face.
Point marking (etching).
Our state-of-the-art hi-definition plasma machines are an ideal cutting solution for accurate profiles up to 30mm thick.
They provide a smoother cut edge when compared to flame cutting and HD plasma is also a faster process to aid our fast lead times.
Our latest addition of the Kerf Ultrasharp machine has increased our capacity. It allows us to point mark any hole positions that may require drilling, and also to etch other markings which help at the fabrication stage. This all saves our clients time.
For any enquiries please contact us on 01942 231718 or use our contact form to get in touch.
Made Profiles
Unit 9B Pagefield Industrial Estate, Miry Lane, Wigan, WN6 7LA
You have reached the maximum number of form submissions per day. Please call us.